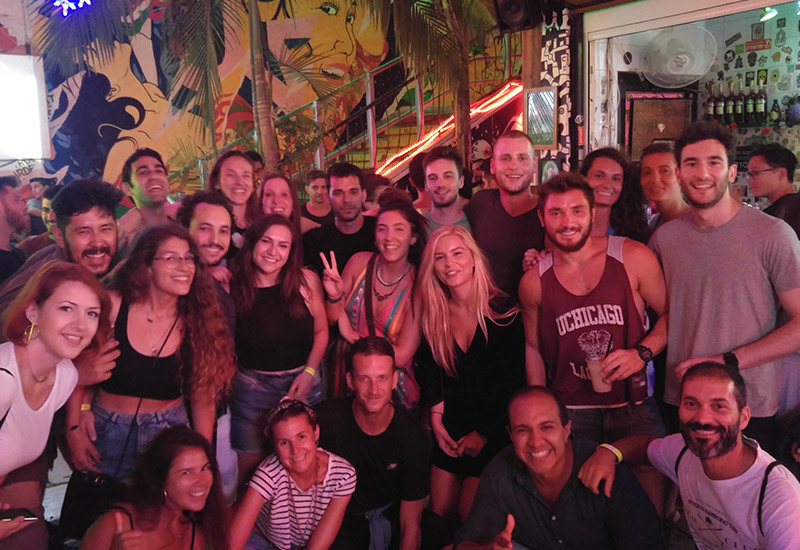 Back
הזמנתך התקבלה בהצלחה!
להלן הפרטים:
ברגעים אלה ממש נשלח אליך מייל עם פרטי הרכישה, קוד השובר ופרטים ליצירת קשר עם D-TLV Pub Crawl על מנת לתאם את מועד הפעילות.
במידה והמייל לא מגיע, יש לבדוק בתיקיית הספאם.
ברגעים אלה ממש נשלח אליך מייל עם פרטי הרכישה.
חשוב לבדוק שהמייל הגיע כי יש בו פרטים חשובים נוספים!
במידה והמייל לא מגיע, יש לבדוק בתיקיית הספאם.
Buy tickets and vouchers:
Price per person: 80

nis
Contact with Whatsapp
כפוף לתו הירוק ולגילאי 18+ In any case of a refund, 5% or 100 nis, the lower, will be deducted as a handling fee.
Private activity? Group activities?
Click Here!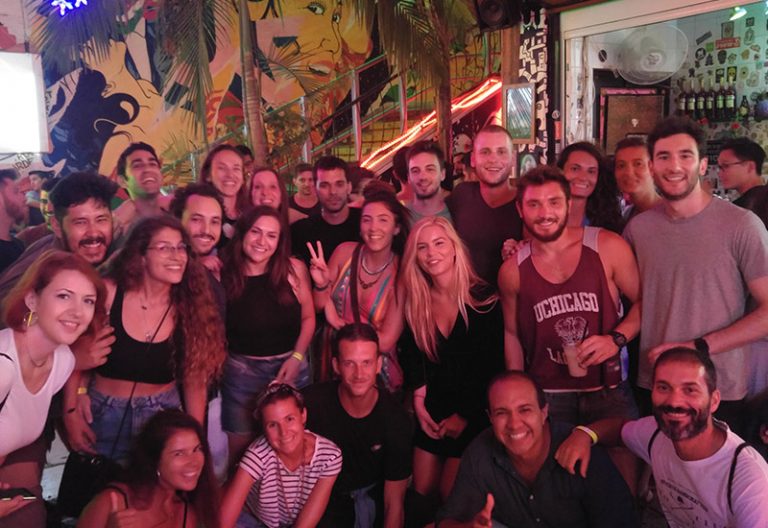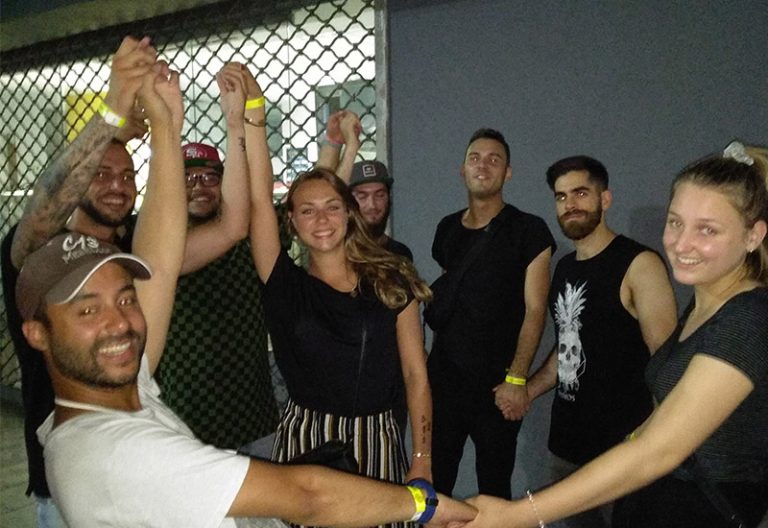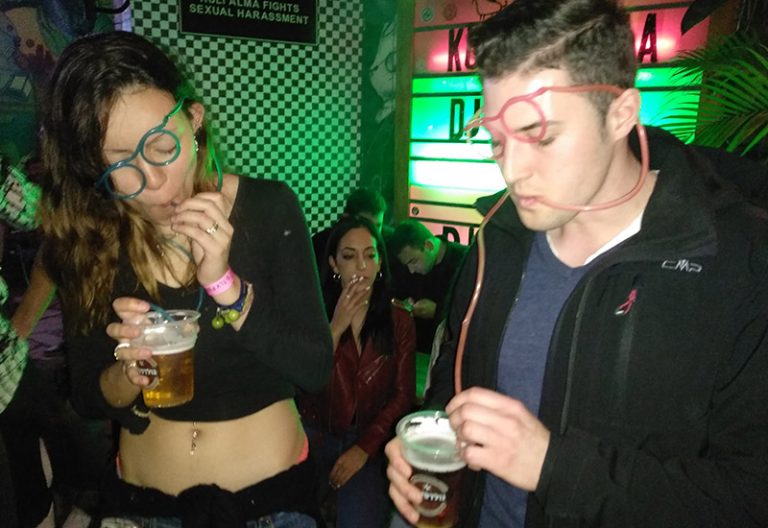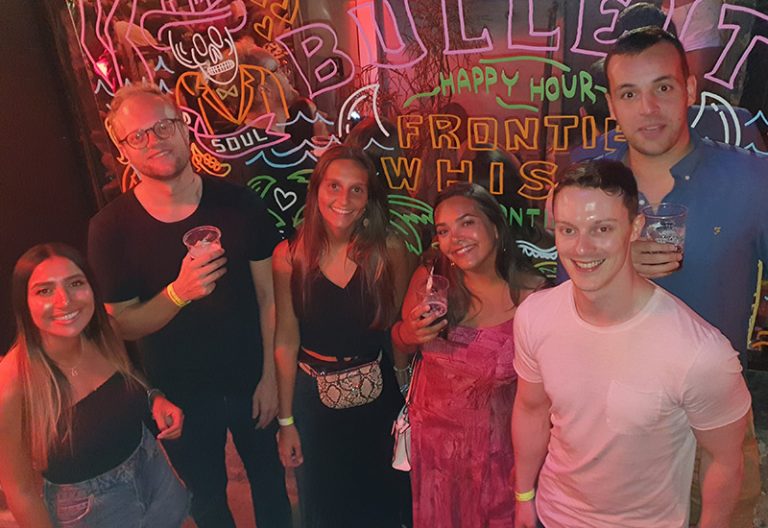 "D-TLV's Pub Crawl is an amazing opportunity for tourists, Olim Hadashim, Israelis and anyone else who wants to experience the Israeli nightlife, as well as meet new people and make new friends. For a very small fee (which absolutely makes up for it considering all the free entrances to various bars & clubs, the fast passes into them and the free shots of drinks - You get to have an amazing time with wonderful people. The concept of having an organized group of people (whom you get to know thanks to D-TLV) and going partying with them where you get to meet even more people throughout the night ..."
- Raz August 2021 -
"Had such an amazing and fun time! Definitely recommend it to everyone who is visiting or living in TLV! You don't want to miss out on this! Avital is amazing, she is super fun and so sweet and will take you to a lot of really cool places for a night to remember :)"
- Lisa February 2020 -
"D-TLV Pub Crawl is an absolute MUST when visiting Tel Aviv! Avital is an incredible leader and ensures everyone a memorable night. The clubs we go to offer several varieties of music including techno, reggaeton, hip hop, 90's, etc. I am lucky enough to join these pub crawls often, and I say with complete honesty they are the highlight of my week. I would 10/10 recommend D-TLV pub crawl to anyone looking for the best night life in Tel Aviv:)"
- Camilla December 2019 -
"Dear Avital thank you and all the amazing staff for the amazing management of the night life activity for 1400 guests that came from India! We'll meet soon a lot more"
- Menashe August 2019 -
"זו הייתה חוויה מדהימה לחלוטין !! הדרך הטובה ביותר להרגיש את חיי הלילה בתל אביב. הייתה לנו החוויה הטובה ביותר אי פעם; הזמנו את חבילת ה- VIP והיא הייתה מדהימה. המקומות הטובים ביותר בתל אביב ודילגנו על התור בכולם, בדיוק בשביל זה היה שווה את זה ? (לא מחכים בתור בכלל !!) כלולים משקאות ואביטל המדריך המדהימה שלנו הפתיעה אותנו עם עוד שתייה והפתעות בכל מקום בקרנו. הכל היה מאורגן בקפידה כדי ליהנות מקסימום. נהנינו מאוד וממליץ בחום לנסות את החוויה הזו. (P.S - אביטל יו רוק !!) היה ערב משוגע !! ממליץ בחום!"
- ארתור 2020 -
"זהו סיור ברים נהדר! המדריכה אביטל מדהימה ובאמת מכניסה את הקבוצה למוכנות לצאת. אתה מקבל דילוג על התורים וכניסה חופשית לבארים ולמועדון הטובים ביותר. זה ממש חוסך לך כסף! הצטרפתי 5 פעמים כשהייתי בתל אביב במשך חודש!"
- אמנדה 2020 -
Bar tour in Tel Aviv
Feel like experiencing Aviv's nightlife but do not know where to start and which publicist lists to go into? Or maybe you're just looking for good people to do it with? Feel free to join a fun tour called D-TLV Pub Crawl,
הזמן עכשיו