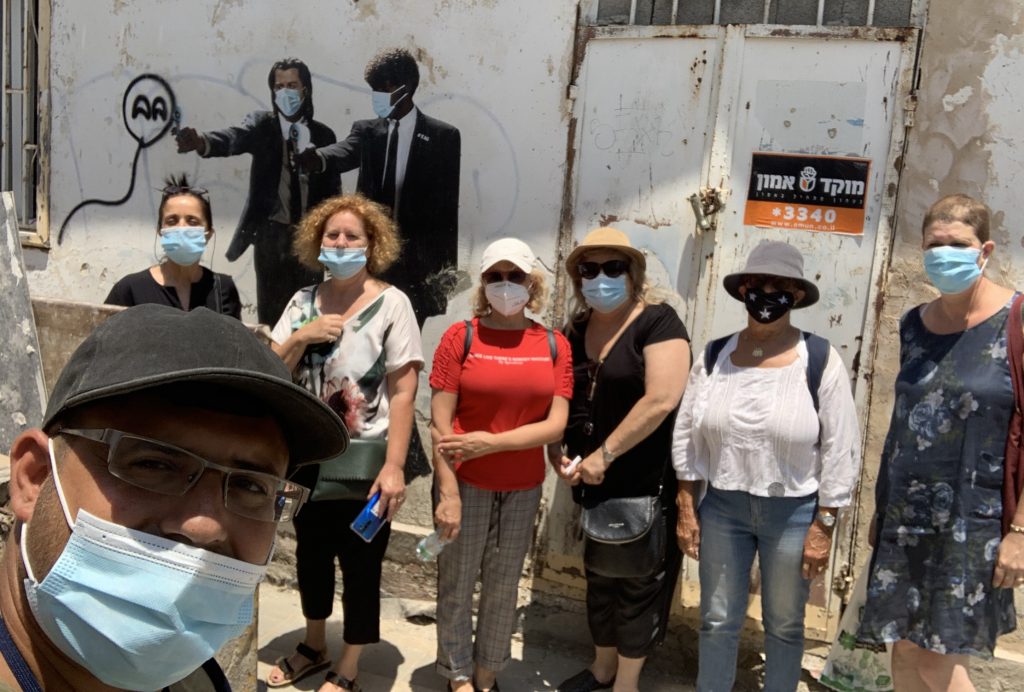 About Women and Neve Tzedek - Women Make History in Neve Tzedek
Back
הזמנתך התקבלה בהצלחה!
להלן הפרטים:
ברגעים אלה ממש נשלח אליך מייל עם פרטי הרכישה, קוד השובר ופרטים ליצירת קשר עם דודי בר סלע על מנת לתאם את מועד הפעילות.
במידה והמייל לא מגיע, יש לבדוק בתיקיית הספאם.
ברגעים אלה ממש נשלח אליך מייל עם פרטי הרכישה.
חשוב לבדוק שהמייל הגיע כי יש בו פרטים חשובים נוספים!
במידה והמייל לא מגיע, יש לבדוק בתיקיית הספאם.
Buy tickets and vouchers:
Price per person: 89

nis
Continue
1:ניתן לבטל עד 48 שעות לפני מועד האירוע 2: קיום הסיור מותנה במינימום של 10 משתתפים In any case of a refund, 30 nis will be deducted as a handling fee.
Private activity? Group activities?
Click Here!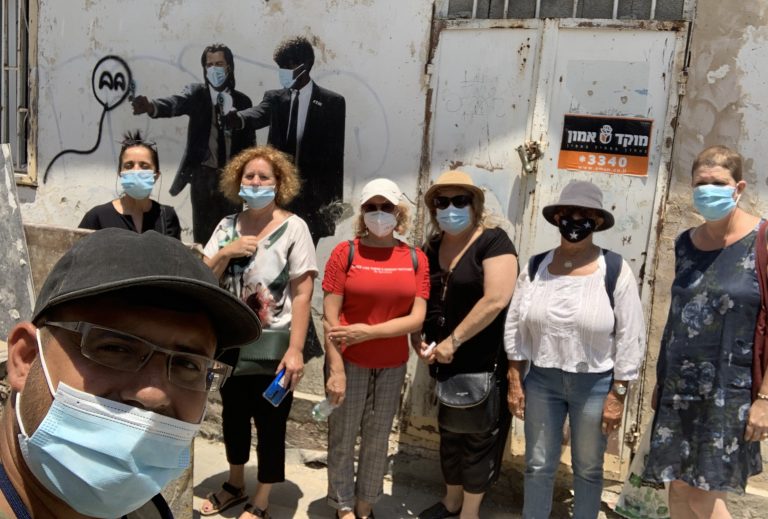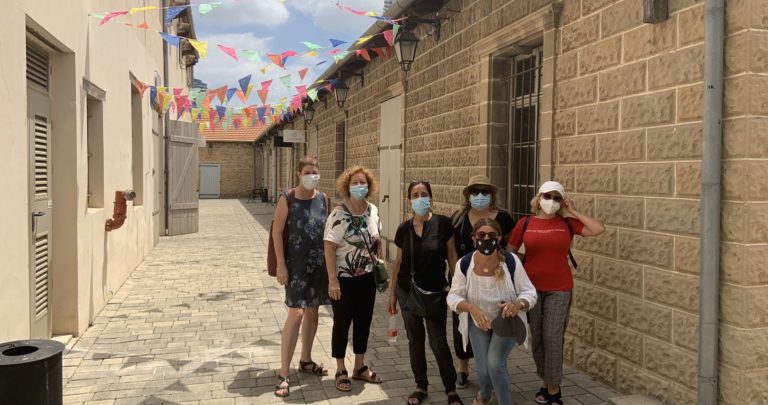 "מקסים, מועבר בצורה מרתקת, מעניינת, הומוריסטית- ממש סיור נפלא. הורה.. לדעתי שעתיים זה זמן אידיאלי"
- מיכל 18.04.2021 -
"הסיור היה תענוג! דודי הוא מדריך מעולה, לא פחות! "
- יונה 18.04.2021 -
"חוויה נהדרת הסיור היה מעניין והמדריך היה אחלה "
- מירב 15.04.2021 -
Meeting point: Etzel Museum in Goldman 2, Tel Aviv-Yafo
About Women and Neve Tzedek – Women Make History in Neve Tzedek
Would you like to go on a special tour in Neve Tzedek that you did not know?
Want to experience and learn about the extraordinary women who made Tel Aviv what it is today?
Join a tour of women and Neve Tzedek with Dudi Bar Sela !!
Everyone knows Neve Tzedek as the first neighborhood outside the walls of Jaffa and the core of Tel Aviv. Many have heard of Aharon Shelush, Shimon Rokach, Haim Amzaleg and also that one from the song about that damp day in 1818, Brent shone. In short, a male story
Have you heard of Ziona Yefet and Shulamit Plos? About Judith Three? About Rivka Abulafia? About the women of Mashhad? About Esther Marx? About the Templar Catherine Waller, Dalia Masuari and other women whose history of Tel Aviv is initially intertwined with their story?
On our tour you will hear about the history created by the women of the small town kissing the sea. Their story, combined with the picturesque alleys of Neve Tzedek, will give the tour a unique touch that will illuminate the feminine story in the history of Tel Aviv.
What will you get?
A tour of Neve Tzedek following the women behind the Shadow Aviv history

Neve Tzedek's love stories

A tour of picturesque and magical alleys
הזמן עכשיו